Keller.io Releases Superpose Auto-Clean-Plate Tool for After Effects Users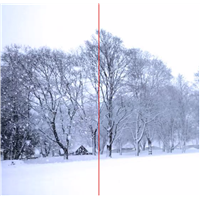 Software automatically removes moving objects from any shot with a static or stabilized camera


Page 1

The German freelance collaboration Keller.io has released its in-house tool Superpose. The software automatically removes moving objects from any shot with a static or stabilized camera. The tool was developed during the collaborative's last few feature film productions mainly to remove rain and snow.

Superpose analyzes each pixel and calculates the probability of the background pixel value, leading to less ghosting than traditional cleanup techniques like frame averaging. Superpose is most effective when removing a huge number of objects, which would normally take a lot of manual work.


Superpose is available for Nuke 8+ and also for AfterEffects CC2015.

A single node-locked license consts €149 (Nuke) and €99 (After Effects). A watermarked demo is available for free. More infos and the tool in action can be found on the product page www.keller.io/superpose

Keller.io is a freelance collaboration, which consists of experts in VFX and Software Development. The collective's reel includes work for Glassworks, Sehsucht, MPC and several German film production companies.


Page 1