Litepanels to Unveil New LED Lights at NAB

Litepanels has three new traveling kits featuring the company's new cost-effective 1×1 LS fixtures: the LS Traveler Duo Kit, with one 1×1 LS Flood and one 1×1 LS Spot; the LS Traveler Trio Kit, with two 1×1 LS Floods and one 1×1 LS Spot; and the LS Traveler Trio Plus Kit, with two 1×1 LS Bi-Colors and one 1×1 LS Flood


Page 1

Litepanels®, part of Vitec Videocom, a Vitec Group company, will debut a variety of new LED lighting products at the 2013 NAB Convention in booth number C6425.
The new 1×1 LS Bi-Color™ is the latest in the Litepanels revolutionary family of flat panel 1'x1' fixtures. This versatile light provides dependable, soft, directional output that is adjustable from daylight to tungsten, and 100% to zero dimming with no color shift. Color and dimming adjustments are provided via convenient on-fixture knobs. LS Series fixtures maintain features such as flicker-free analog dimming and power by AC or DC, but without studio-specific components such as DMX control for dimming and color changes. The entry-level priced 1×1 LS Bi-Color is perfect for budget-conscious markets.
For the first time at NAB, LED lighting pioneer Litepanels will show production models of the largest members of its Fresnel fixture family, the Inca 12™ (tungsten balanced) and Sola 12™ (daylight balanced) fixtures. These cool-running powerhouses combine the performance of large Fresnel fixtures with the advantages of LED technology.
Both versions supply powerful and controllable illumination comparable to a 2K while using just a small fraction of the energy required by traditional tungsten or daylight Fresnel fixtures. With custom designed, lightweight Fresnel lenses, they emit even, collimated light that is easily controlled manually or via an integrated DMX module to facilitate remote dimming and flood-spot focusing simultaneously.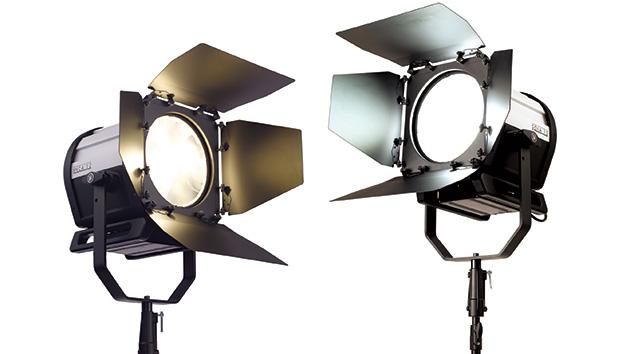 Litepanels has three new traveling kits featuring the company's new cost-effective 1×1 LS fixtures: the LS Traveler Duo Kit, with one 1×1 LS Flood and one 1×1 LS Spot; the LS Traveler Trio Kit, with two 1×1 LS Floods and one 1×1 LS Spot; and the LS Traveler Trio Plus Kit, with two 1×1 LS Bi-Colors and one 1×1 LS Flood. The kits come with light stands for each fixture and a hard sided carrying case.
For more information on products from Litepanels, part of Vitec Videocom, a Vitec Group company, contact Litepanels, Inc., 16152 Saticoy Street, Van Nuys, CA 91406, Email: info@litepanels.com http://www.litepanels.com
About Litepanels
Litepanels was founded in 2001 by 5 professional gaffers and engineers who saw the future and pioneered LED (light emitting diode) lighting for motion pictures, television and the audio-visual industry. Their Emmy® award-winning technology has now been used on thousands of productions worldwide and is trusted by the world's leading broadcast organizations.
Backed by the Vitec Group's legacy of 100+ years in the broadcast and production industry, Litepanels continues to expand its suite of flicker free, color accurate, fully-dimmable soft lights that talent and Lighting Directors admire. These environmentally friendly fixtures practically pay for themselves with power savings and long life, setting a new standard in professional lighting. Along with other leading brands in the broadcast and professional videographer industry, Litepanels is part of Vitec Videocom, a Vitec Group company. For more information on Litepanels, visit http://www.litepanels.com


Page 1